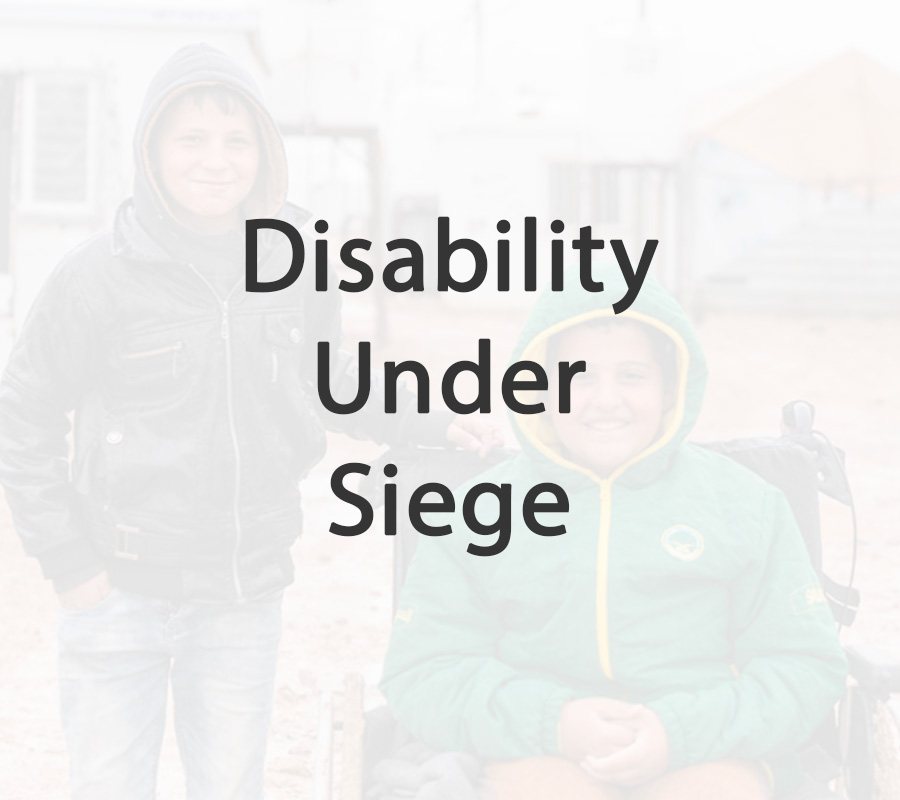 Disability Under Siege
The 'Disability Under Siege' workshop will be held on Wednesday February 12, 2020 from 08:30 a.m. till 3 p.m. at Padova Hotel, Sinelfil. 
This workshop is part of an international network, 'Disability Under Siege', in collaboration with the University of Birmingham, UK, Birmingham City University and Birzet University, which aims to holistically investigate research needs on disability and education. 
This first workshop aims to draw together understandings of disability and the key challenges from a range of disciplines and sectors.
The workshop will gather around 20 persons from different disciplines together with the purpose of soliciting the views of researchers, practitioners, activists, educators, psychologists, specialists in disability, education, public health, policy and cultural/artistic and legal practitioners as well as Community Based Rehabilitation specialists. We aim to unpack the view of attendees regarding priority interdisciplinary research, which could help in informing provisions for the disabled and affect positive change.