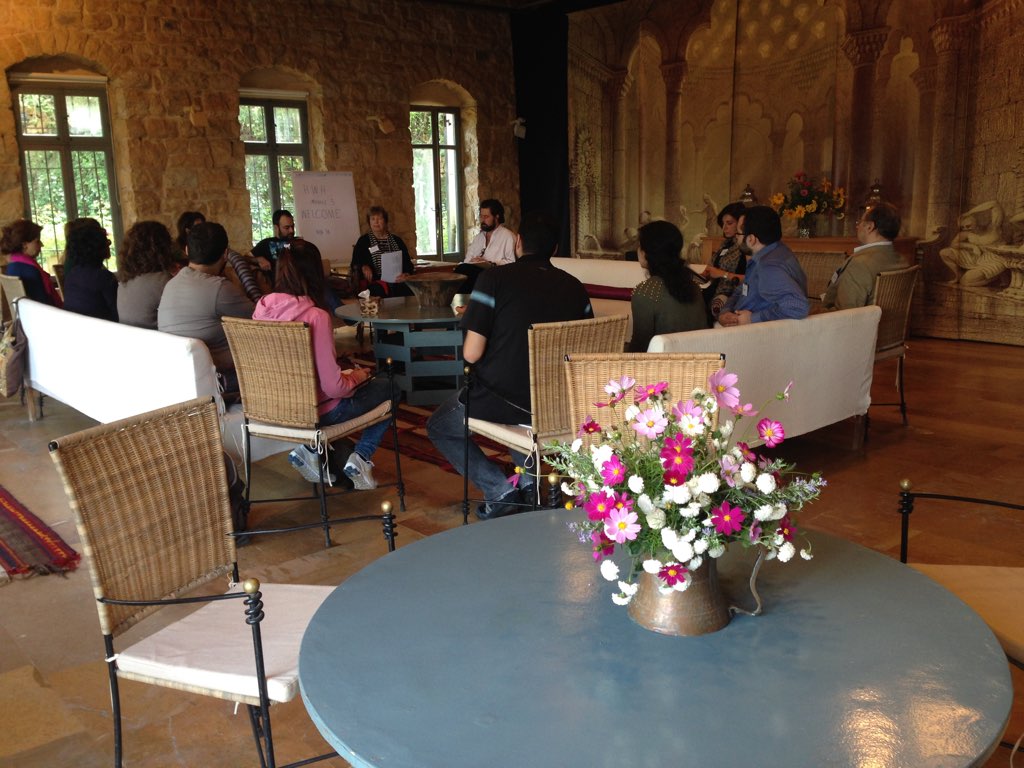 HWH Forgiveness Training Module III
HWH Workshops Update
The first phase of The Healing the Wounds of History workshops, which Alexandra Asseily has been running now for nearly two years, supported by Matthew Pruen and funded by the Fetzer Institute, completed in December 2014.
These workshops contribute to the Garden of Forgiveness's central purpose:  "Healing the Wounds of History: addressing the Roots of Violence".  The theory is that the cycles of violence between generations can be broken by forgiveness and compassion.
The methodology used in the Healing the Wounds of History project is to train people to become aware and sensitive to the depth of their own and other's memory and pain, which they may have unconsciously inherited. The release of this pain in the memory, past or present, also releases the impulse to repeat the violence, inwardly or outwardly.
This training has already been conducted over two years with approximately 200 people, both Christian and Muslim. We have now successfully trained a group of young people, most of whom are connected to NGOs and universities, and who, with our continued support in the coming year, are looking to help to train a new group of HWH participants with a new series of HWH workshops which we shall be running. For those interested, I include a few of many comments made in our last evaluation.
Due to the encouragement and commitment of those we have now trained, Matthew and Alexandra have committed their professional time to hold a further three 5 day workshops in 2015.  As the Fetzer funding has been used, as planned we shall be looking for funds to cover the costs. Any ideas of how to obtain financial support for this would be most welcome!
Alexandra Asseily