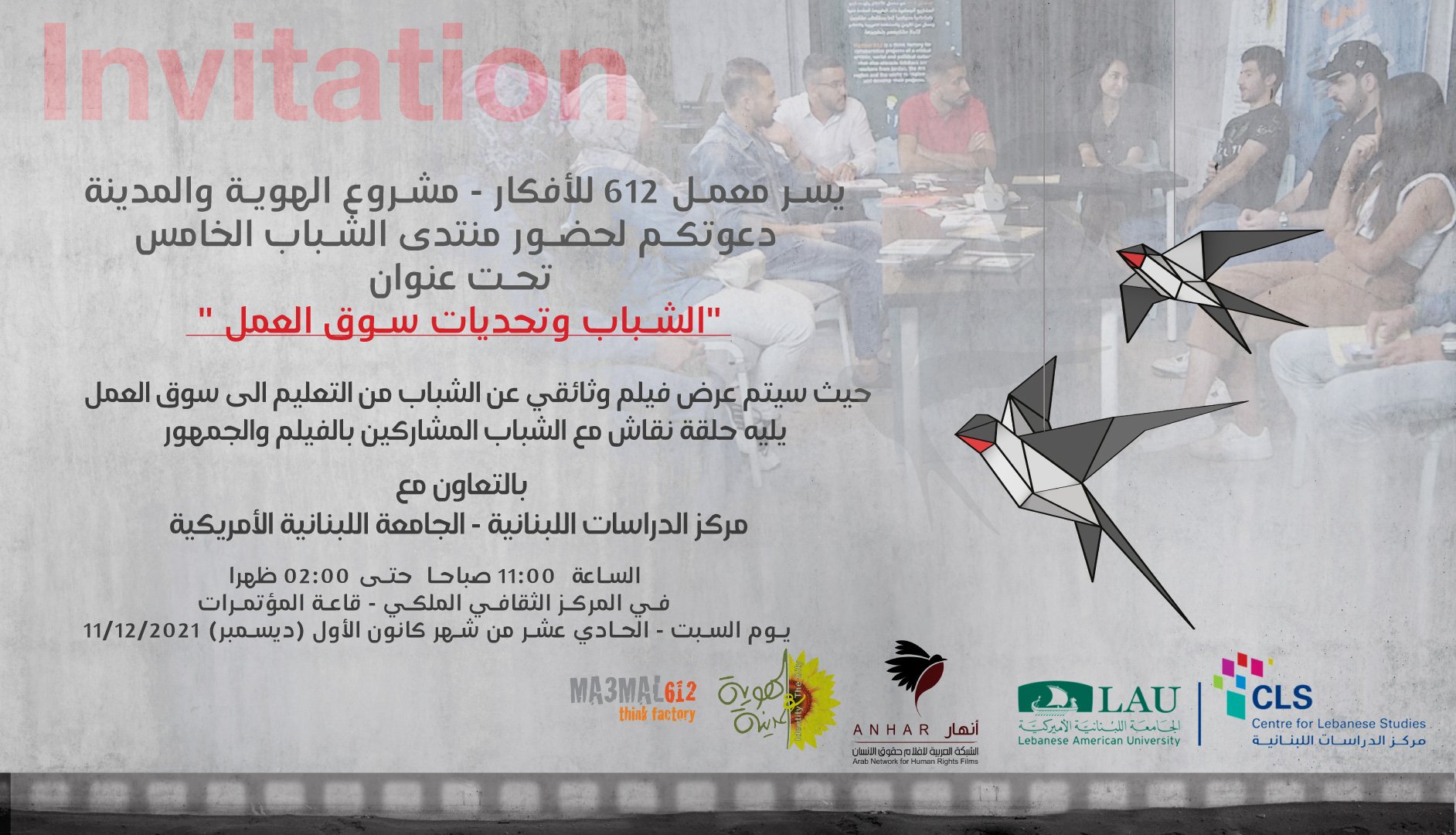 Some of All, Youth in Amman' Screening Premier
The Centre for Lebanese Studies is please to Partner M3mal612-Think Factory to present the screening premiere of 'Some of All, Youth in Amman' at the Karama Human Rights Film Festival 5th Edition.
Through a visual narration and interviews six youngsters give insight of their daily struggles.
The documentary is part of 'From Education to Employment :Youth Trajectories in the Context of Protracted Displacement' research project by the Centre for Lebanese Studies (CLS) and the Centre for Development and Emergency Practice (CENDEP).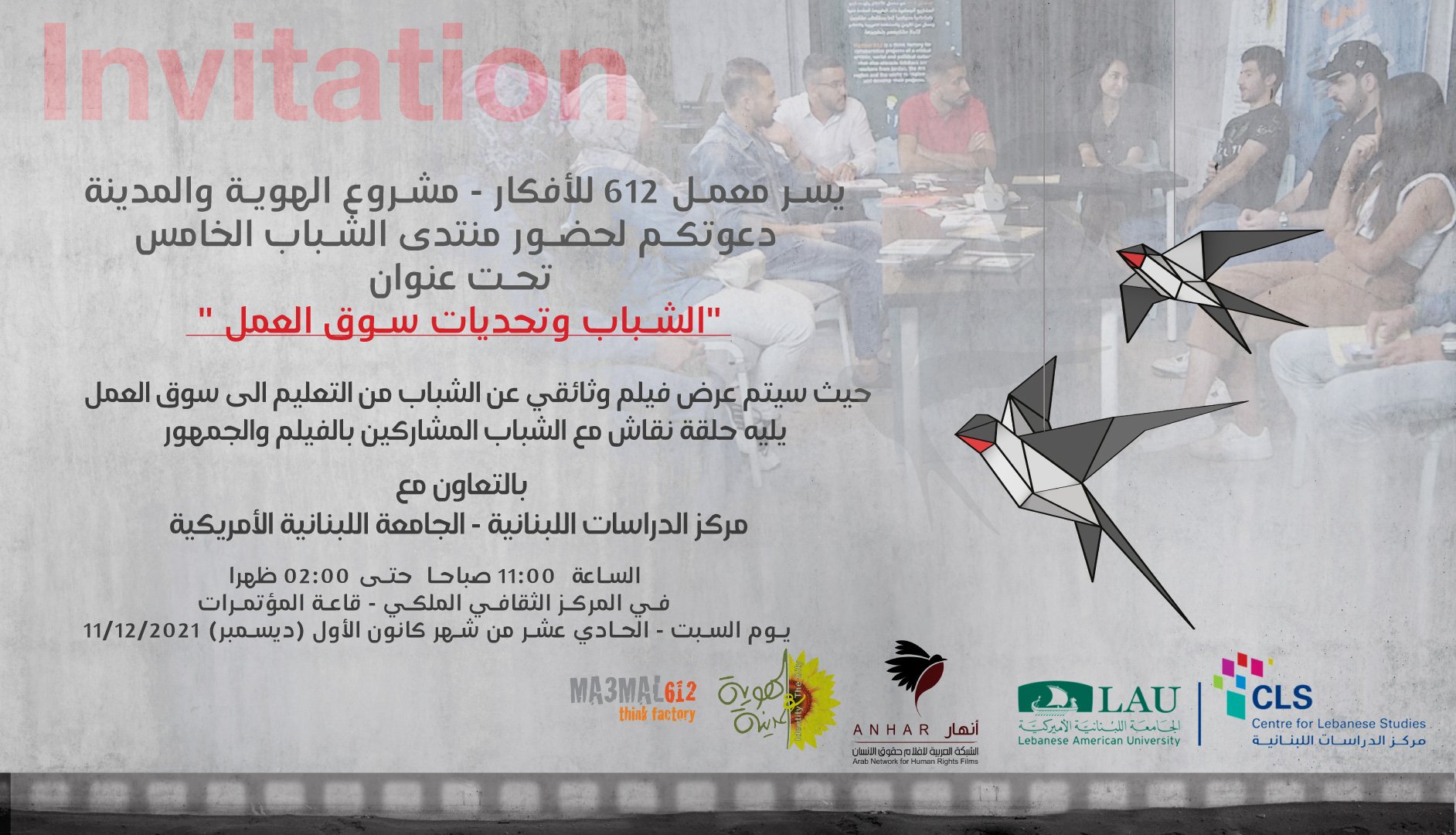 يسر مركز الدراسات اللبنانية أن يتعاون مع M3mal612-Think Factory لتقديم العرض الأول لفيلم "بعض من الجميع ، شباب في عمان" في الدورة الخامسة من مهرجان الكرامة السينمائي لحقوق الإنسان.
من خلال السرد المرئي والمقابلات ، يقدم ستة شبان نظرة ثاقبة لنضالاتهم اليومية.
الفيلم الوثائقي هو جزء من مشروع بحثي بعنوان "من التعليم إلى التوظيف: مسارات الشباب في سياق النزوح المطول" من قبل مركز الدراسات اللبنانية (CLS) ومركز التنمية وممارسات الطوارئ (CENDEP).