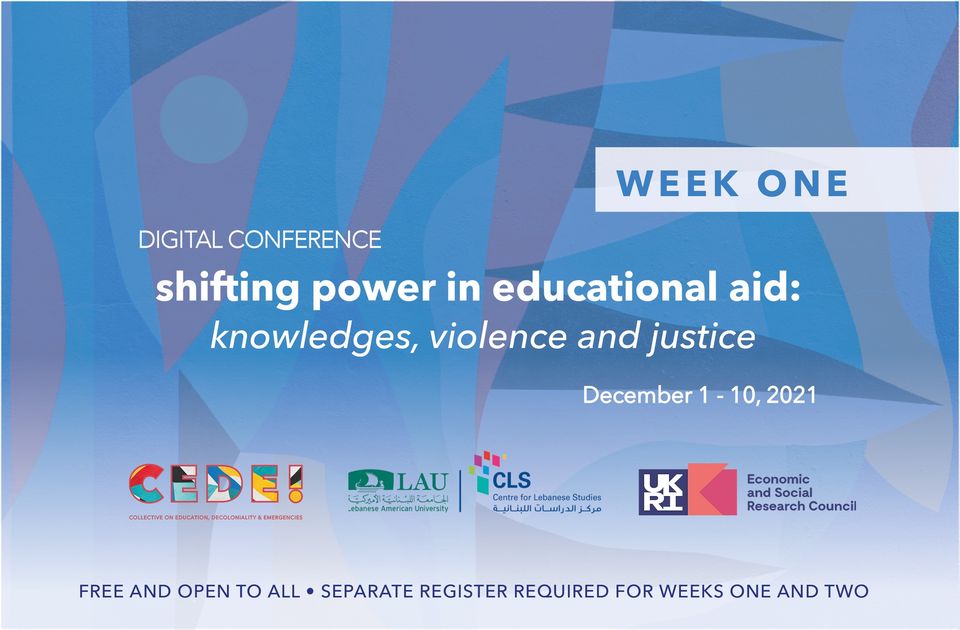 WEEK 1: Shifting Power in Educational aid
Co-Hosts : Event by The Collective on Education, Decoloniality and Emergencies and Centre for Lebanese Studies
Join more than 50 presenters from around the world as we address the colonial pasts and emancipatory futures of education and aid.
Our program of panels, presentations, discussion sessions, and workshops spans: reparations in international development; racism and exploitation in academic research; decolonial pedagogies for classroom teaching and learning; and strategies for political resistance.
How to Participate
Participants will need BOTH a zoom account and a zoom desktop app to use 'Zoom Events'. We are aware that people are accustomed to joining meetings through direct access links, which do not require users to be signed into the desktop or mobile app. Zoom Events works differently. You will need to have or make a zoom account (usually through the web portal) and download it and be signed into the desktop app to launch the conference platform.