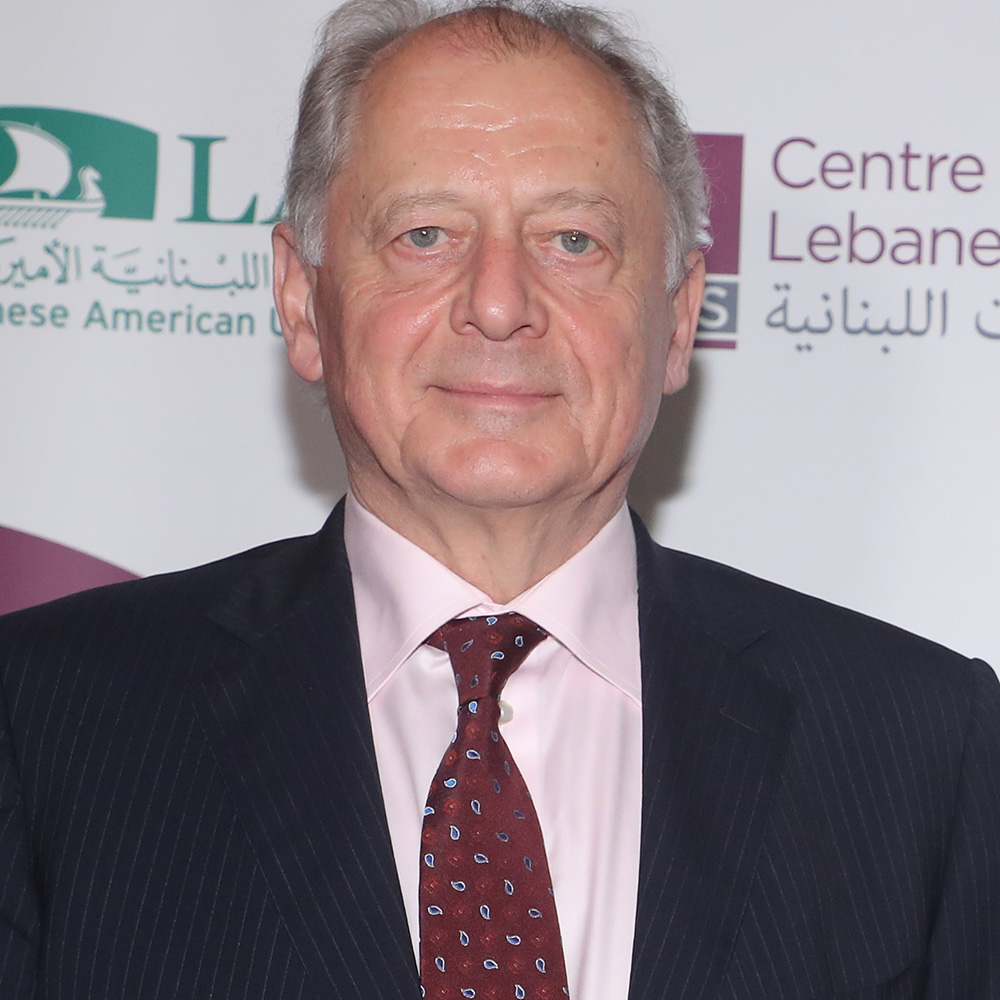 Basim Ziadeh grew up in Beirut where he studied at the International College. He pursued his bachelor's degree in architecture at the American University of Beirut and his MSc degree in architecture at the University of Bristol in England. 
He established Areen Architects and Engineers in Beirut in 1978 along with partners Mutaz Sawwaf and later Omar Salhab. Moved the operation to London in 1983, and has been in the design and construction business ever since.
In 1982, he helped establish Roots Group, which has evolved into a major player in the sale and distribution of building materials in the MENA region. In 2018, Roots has relocated to the UK under the name of Roots Group UK ltd. Basim is a director of the UK Company. The Group has a design branch under the Areen Design Ltd banner, a manufacturing base in Egypt and Saudi Arabia, and building materials and heavy equipment distribution arm.
In 1990, he helped in establishing IFS, a wholesaler and retailer of food products in the Middle East. The business evolved into a giant catering business too.
In 1992, Basim was instrumental in the establishment of Kazareen Textile Group, based in Cairo. Now the company has relocated in the UK under the name Kazareen Textile Group. One of its subsidiaries is in Dusseldorf and is a major player in B2B sales of apparel. Basim is a director of the UK Company.
He also directs the Areen Lecture Series at the American University Department of Architecture and is on the Advisory Board of the School of Engineering and Architecture.
Basim is a Board member of the Ibdaa Bank Lebanon, a micro-finance financial institution regulated by the Central Bank of Lebanon.
He has, along with his family, contributed to academic scholarships for the AUB, IC and the LAU and has contributed to the International College partnership for Excellence Campaign by co-funding the Preschool Building.