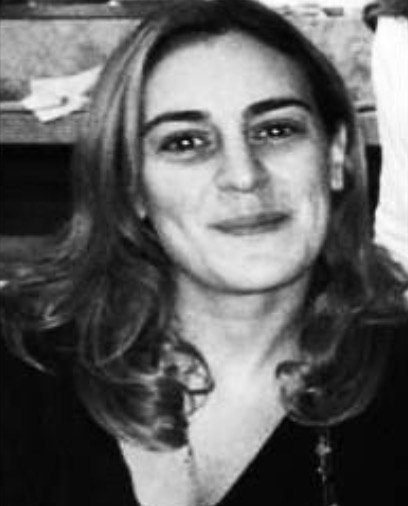 Ghia is a researcher and policy consultant, with expertise in skills development, technical education and vocational training and higher education. Her research focuses on graduate labour market outcomes, looking at skills utilisation, graduate recruitment trends and employers' perceptions of graduate employability.  
Ghia has a PhD in Education from the University of Oxford (DPhil, 2017), and has also studied at Columbia University (MIA, 2005) and the American University of Beirut (BA, 2003). 
She has over 12 years of experience in development, having worked with a number of international organizations (ILO and UNDP) and NGOs (Bedayati, which she co-founded, and Tahaddi) in Beirut and New York. She was a research fellow at the Centre for Lebanese Studies in 2018-2019 and also served as part-time instructor at the American University of Beirut, where she taught the graduate course in development (Fall 2017, Spring 2019).  
Research   
Breaking Down the Barriers to Inclusion: Dom Youth in Lebanon 
Research Summary  
This research explores agency and aspirations among Dom youth living in an urban slum in Beirut. It draws on the Capability Approach as the normative framework to evaluate youth education and labour market agency. Building on Amartya Sen's definition of "agency achievement" as the fulfilment of one's goals, not merely those that advance personal well-being (Crocker and Robeyns 2009), this research investigates youth agency to aspire and pursue educational and labour market outcomes of value. 
The Dom, pejoratively called nawar, ghajar or gypsy, originally came from India and migrated between the 7th and 10th Century. The Rom settled in Europe, the Lom in Armenia, the Caucasus and Northern Anatolia and the Dom in the Middle East and North Africa. Historically the Dom were nomadic craftsmen who spoke Domari, an endangered Indo-Aryan language that is today mostly spoken only by the elderly in the community.  
The Dom are one of the most marginalized ethnic minorities in Lebanon. They face multiple challenges including intergenerational multidimensional poverty, low educational attainment levels, and poor labour market outcomes. Many of them also do not have formal citizenship papers, their fragile legal status perpetuating their social exclusion.  
This research focuses on the Dom community in Hay el Gharbeh, an area of high Dom concentration in Southern Beirut. The study looks at Dom youth "capacity to aspire,1" investigating the social determinants of aspirations including multidimensional poverty, social exclusion and social identity. The research looks at the "aspirational gap2" between youth aspirations and their current social realities, focusing specifically on education and work aspirations.  
Semi-structured interviews and focus group discussions with Dom youth will be organized to explore what happens to youth aspirations when aspirations are not reached. The underpinning question for policy is: how can we strengthen the "capacity to aspire" among Dom youth, for the latter to find and develop "voice," itself a prerequisite for social inclusion including in education and employment? To answer this question, community participatory action research methods are used to capture the voices of Dom youth formulating their own solutions.