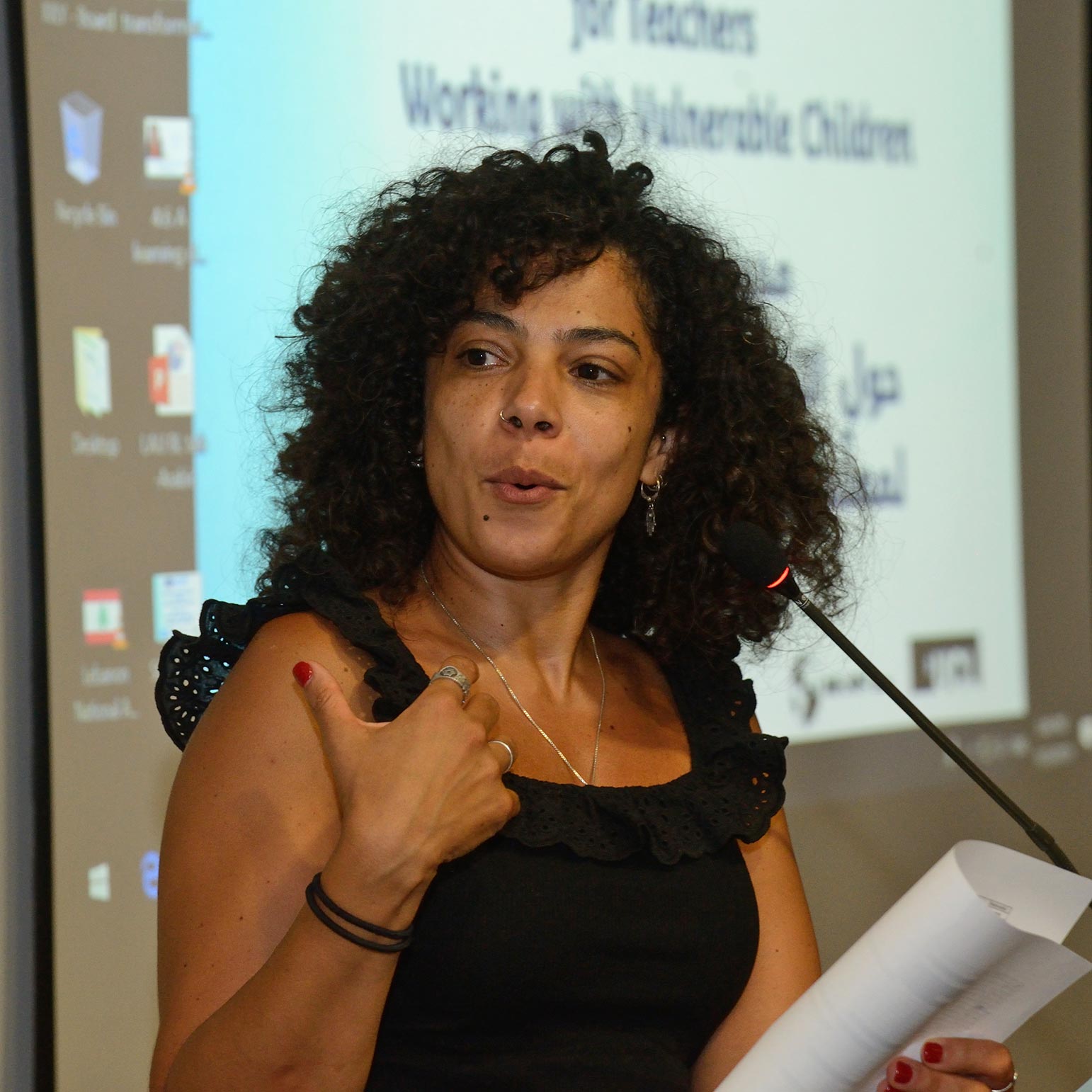 Mai Abu Moghli, holds a PhD in human rights education from UCL Institute of Education and an MA in human rights from the University of Essex . Mai has over twelve years experience working in the fields of human rights and education focusing her work on the MENAT region, particularly working in conflict/post-conflict and fragile states. Mai's research covers issues of human rights education in conflict contexts, teacher professional development (TPD) in crisis and emergencies and refugee education, education policies and identity.
Mai is working at the UCL Institute of Education on a number of projects. She is a Post Doctoral Research Associate at the RELIEF Centre where her work focuses on TPD in Lebanon, and she is the project manager of the UCL Active Citizenship strand, a summer programme aiming to develop students' campaigning skills and active participation in social and political issues.
Mai is the Arabic language community facilitator for the Inter-Agency Network for Education in Emergencies (INEE). Mai has a teaching experience in a number of academic institutions both in the UK and Palestine. Mai has published on the topic of the legal status of Syrian Palestinian refugees and on Palestinian Teachers' Activism. She has two forthcoming articles on Teacher Professional Development in contexts of Mass Displacement and Higher Education in the Context of Mass Displacement.