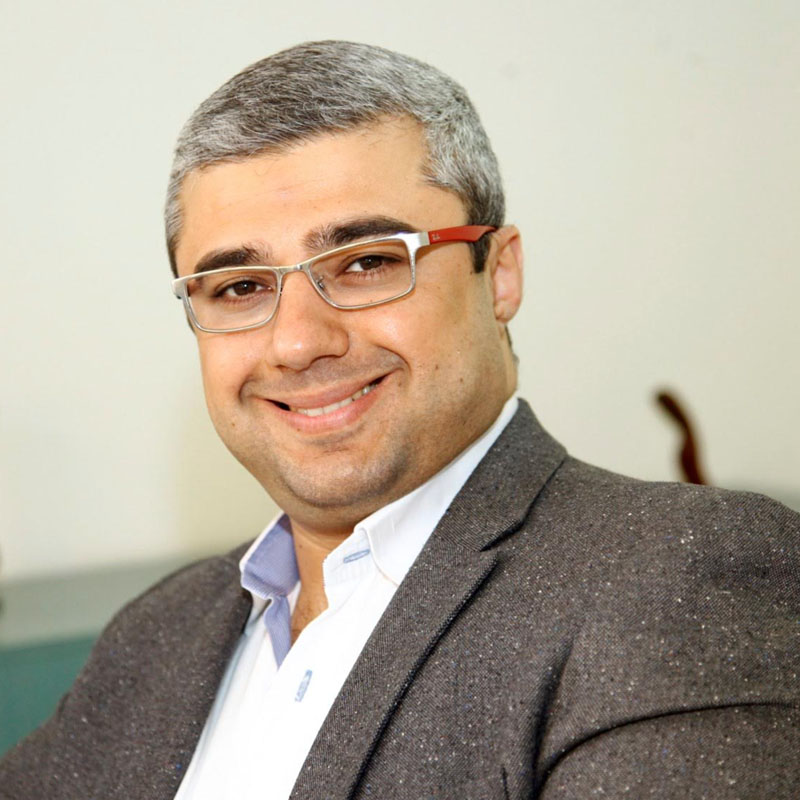 Solidly rooted in human relations, Fadi gathers a three-blended expertise: First, Being passionate about couples and relationships, his core profession is psychotherapist and counselor for couples and adults. Second, he consults in the field of mental health and wellbeing and human relations where he designs programs and trains varied audiences in the public and private sector; with emphasis on civil society. Last, he consults in the field of the inclusion of people with disabilities where he headed since 2006 the Ecumenical Disability Advocates Network (EDAN) and brought forward the cause in Lebanon and in the Middle-East; in the public, private and educational sectors. Across the three aspects, he intervenes as a T.V. and Radio talk show host and am a frequent guest speaker and moderator in renowned universities and in the civic environment.
Within the inclusion of people with disabilities, Fadi initiated, lead and achieved impactful projects and initiatives in four major areas:
Organization at the local and regional levels of onsite and online conferences and consultations, workshops, seminars and training on inclusion at the level of universities, schools, municipalities and organizations. 

Organization of awareness campaigns on disability rights, focused on accessibility, the right to vote and the adoption of the Convention on Persons with Disabilities by the Lebanese State.

Member of academic and parliamentary committees to develop strategies for the inclusion of people with disabilities at school level and in public life in general.
In January 2018, Fadi founded the "Relational Ecology Centre" (REC) – an innovative ecosystem at the heart of the Antonine University which became autonomous in July 2019. Targeting educational and public institutions, the CER's mission is to co- create with its partners environments favourable for personal, interpersonal and communities' growth and fulfilment. 
Key publications:
2020 - Coordination and edition of an academic and multidisciplinary approach manual including twenty-eight chapters on disability; addressed to scholars and disability experts and to all those interested in the disability field. 

2021 - Initiation, co-design and co-development of a "Self-care, Resilience and Peer-Support toolkit" gathering twenty-seven tools addressed to young community facilitators.

2021 - Contribution to the design and development of the content of a "Regional Guide on Disability Inclusion in Public Services".