Authors:
Mohammad Hammoud and Maha Shuayb
This Op-ed is part of Towards an Inclusive Education for Refugees: A Comparative Longitudinal Study funded by the Spencer Foundation
Amid worsening economic and social crises, the Ministry of Education and Higher Education (MEHE) announced that the new academic year for public schools, initially set to begin on September 27, 2021, would start on October 11, 2021. The original start date was postponed for two reasons: (1) the refusal of public school teachers to return to work before receiving a salary adjustment and (2) the fuel shortage crisis preventing students and teachers from commuting to school. To assess school readiness for teachers and parents, the Centre for Lebanese Studies undertook an online survey that yielded 2,442 responses from parents and 819 from teachers covering all eight governorates. 
Our findings indicate a notable preference for in-person schooling, with three-quarters of parents (75%) and two-thirds of teachers (62%) reporting.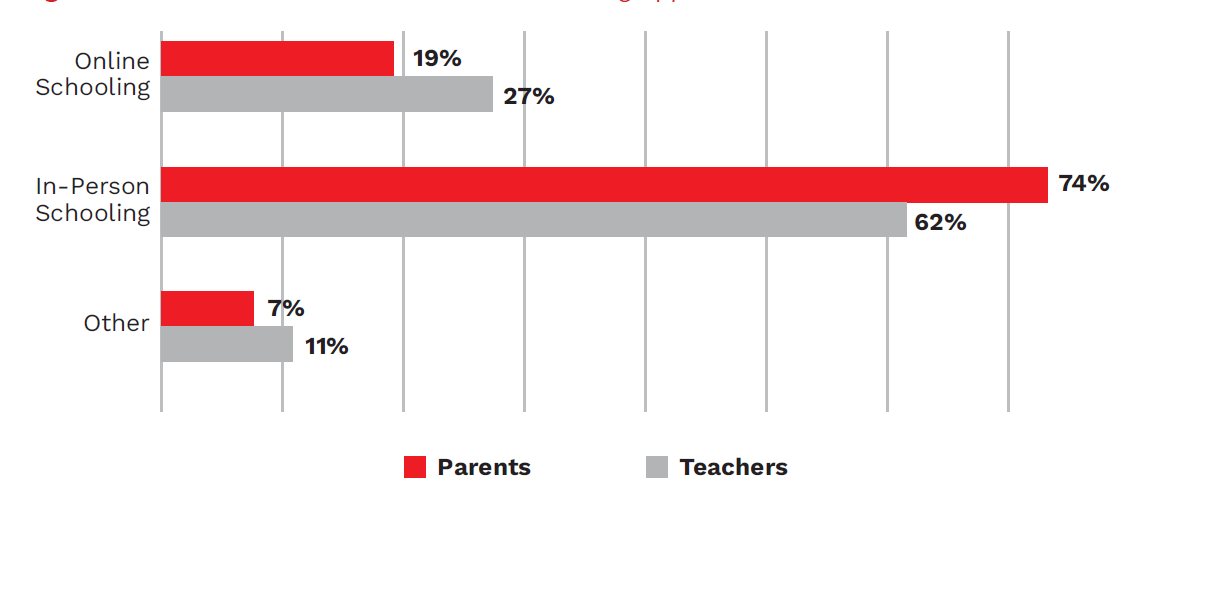 However, returning to in-person schooling is questionable amid the fuel crisis, with 97% of parents and 99% of teachers who use private transportation to commute to school report struggling to fill their cars with gas. Using public and shared transport is also a challenge as 91% of parents and 94% of teachers saying they can no longer afford to use public transit.
COVID-19 also presents another major challenge facing in-person schooling, with only 2% of students and 60% of teachers reported receiving the vaccine.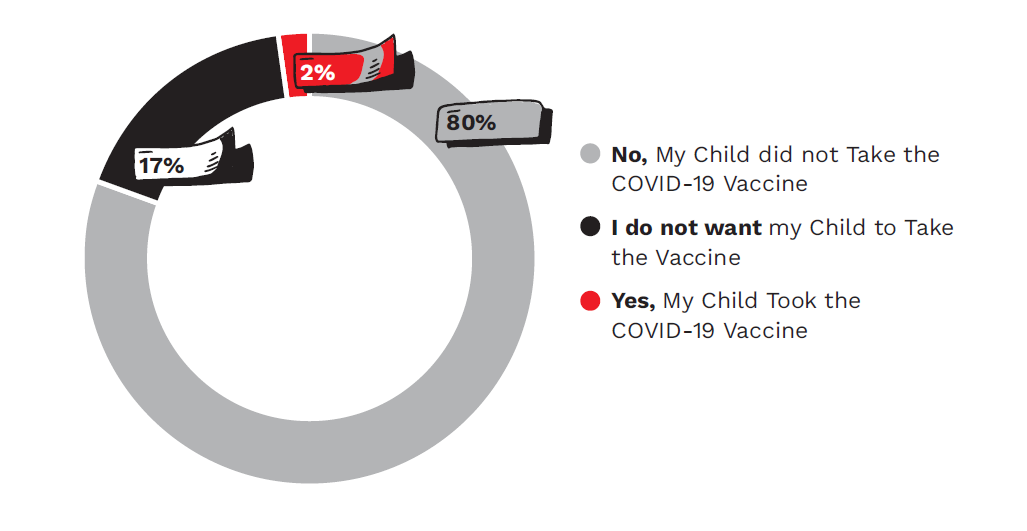 The financial crisis and currency devaluation caused a severe decline in parents' and teachers' purchasing power. Parents and teachers' average monthly household income dropped from $1,300-$1600 in 2018 to $130-$160. The deterioration in purchasing power leaves many (22%) parents unable to cover their children's school expenses, including tuition, books, and stationery. Consequently, many parents were pushed to transfer their children from private to public schools, as paying tuition became out of their reach.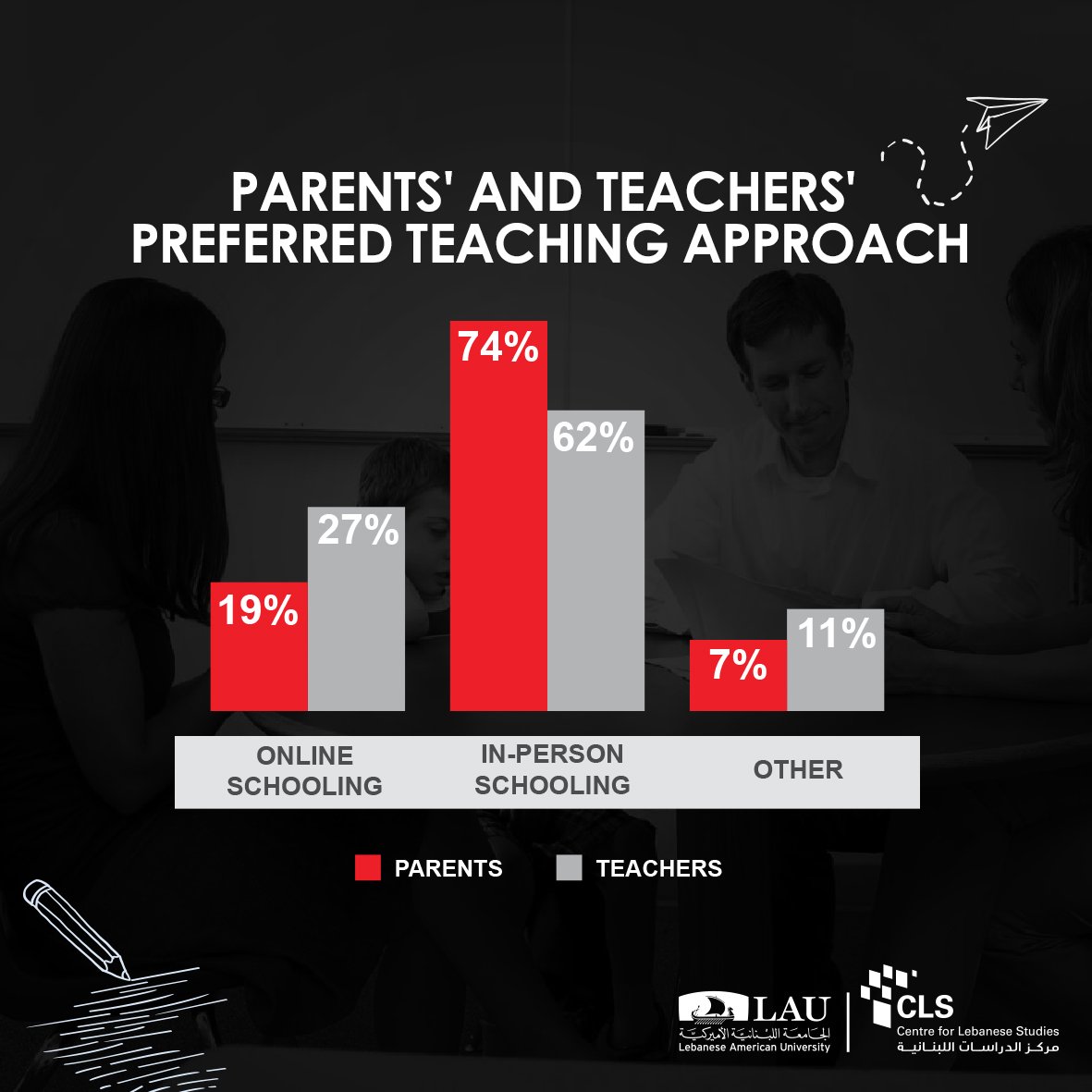 Our findings also indicate that students and teachers are not equipped for online learning. Almost everyone in Lebanon is struggling with extended power cuts, with over half of the respondents reporting that they have between 9 to 20 hours of power outages per day. Two-third of parents (66%) with children enrolled in public schools and over half of public-school teachers (51%) reported weak internet connection.[a] Although the situation is slightly better in private schools, yet many private school students and teachers also struggle with an unreliable internet connection, making returning to online learning almost impossible.
During the previous academic year, online schooling intensified education inequalities among the most disadvantaged groups who could not afford the cost of online schooling (Hammoud and Shuayb, 2021).  Although the average internet and electricity bills last year were significantly lower, many could not afford internet and electricity services. With electricity and internet bills skyrocketing in 2021 because of continuous currency devaluation and reduction of fuel subsidization, they now eat up most of the average household income representing approximately 125% of parents' and 97% of teachers' average monthly household incomes.   While returning to in-person schooling is plagued with unresolved obstacles, online learning is also not an option because of inadequate infrastructure and increased inequalities putting disadvantaged students at risk of losing out on education for a third consecutive year.  
Any durable solution would unlikely be achieved without close collaboration between MEHE and other ministries. And, in less than two weeks before the new set date, how MEHE plans to resolve the school commute problem or provide students and teachers access to adequate electricity and internet services remains unclear. Setting up a voucher system or a school transport scheme with assistance from the Ministry of Energy may alleviate the commute problem and shift the burden from resourceless parents and students currently left to their devices.  Failing to provide affordable access to electricity and internet as MEHE had promised would only deepen the divide among the student pool putting vulnerable children at a higher disadvantage. MEHE's only recourse to fulfill its promise can only be achieved through tight coordination with the Ministries of Energy and Communication. Lastly, the Finance Ministry looks to be MEHE's only option to settle the issue of public school teachers' salary adjustments.
Saving the academic year in a two-week action plan is over-ambitious, not to say miraculous. Ministerial collaborations do not happen overnight.  Saving the academic year required a plan that should have been implemented months ago. With a new government in place following a thirteen-month void, students' fate remains in the hands of ambitious newcomers backed by the same corrupted political regime.
For further details about this study, refer to the following study: The Challenges and Prospects of gas: Reflections of Parents, Teachers, and Principals in Lebanon,
References
Hammoud, M., & Shuayb, M., (2021). The Impact of COVID-19 Lockdown on Access and Quality of Education: Reflections from Students and Teachers in Lebanon. Centre for Lebanese Studies. https://wp.me/p7UZXM-2Ii
Hammoud, M., Shuayb, M., & Al Samhoury, O., (2021). The Challenges and Prospects of gas: Reflections of Parents, Teachers, and Principals in Lebanon. Centre for Lebanese Studies. https://bit.ly/2YB69Ls